m (remove page parameter)

(12 intermediate revisions by one other user not shown)
Line 2:
Line 2:
 

|name= Starling City

 

|name= Starling City

 

|image= Starling City (Earth-2).png

 

|image= Starling City (Earth-2).png

−

|location= [[Earth]]; [[Earth-2]]

+

|location= [[Earth]]; [[Earth]]

 

|use= City

 

|use= City

 

|owner=

 

|owner=

 

|show= Arrow

 

|show= Arrow

 

}}

 

}}

−

'''Starling City''' was a city located on [[Earth-2]], prior to the universe's destruction.

+

'''Starling City''' was a city located [[Earth-2]], prior to 's destruction.

 
+
 
+

==Overview==

 
⚫
 
+

*'''[[Carlye's]]:''' Carlye's was [[Laurel Lance (Earth-2)|Laurel Lance]]'s favorite bakery growing up.<ref name="Irreconcilable Differences">{{Ep|Irreconcilable Differences}}</ref>

 
+

===Nightlife===

 
+

*'''[[Verdant (Earth-2)|Verdant]]:''' The nightclub was managed by [[Tommy Merlyn (Earth-2)|Tommy Merlyn]]. A party was held in October 2019 in celebration of [[Oliver Queen (Earth-2)|Oliver Queen]]'s apparent return, who was actually just his [[Oliver Queen|Earth-1 doppelgänger]] masquerading as him.<ref name="Starling City">{{Ep|Starling City}}</ref>

 
 
 

==History==

 

==History==

 

In March 2015, the Starling City [[Vigilante (concept)|vigilante]] known as "the Arrow" was revealed to be [[Robert Queen (Earth-2)|Robert Queen]].<ref>{{Ep|Enter Zoom}}</ref>

 

In March 2015, the Starling City [[Vigilante (concept)|vigilante]] known as "the Arrow" was revealed to be [[Robert Queen (Earth-2)|Robert Queen]].<ref>{{Ep|Enter Zoom}}</ref>

 
+

[[File:Earth-2_destroyed_by_antimatter.png|thumb|Earth-2's Starling City consumed by [[Antimatter]].]]

−
 
−

At some point in 2019, Starling City, along with the rest of Earth-2, was destroyed by a wave of antimatter, leaving [[Laurel Lance (Earth-2)|Laurel Lance]] as the city's and the universe's only known survivor.

+

At some point in 2019, Starling City, along with the rest of Earth-2, was destroyed by a wave of antimatter, leaving [[Laurel Lance (Earth-2)|Laurel Lance]] as the city's and .

 
 
 

==Known residents==

 

==Known residents==

 

===Former residents===

 

===Former residents===

 
+

*{{F|Nick Anastas's Earth-2 doppelgänger|(status unknown)}}

−

*[[Adrian Chase (Earth-2)|Adrian Chase]] <small>(deceased)</small>

+

*Adrian Chase (Earth-2)|Adrian Chase()

−

*[[Brett Collins (Earth-2)|Brett Collins]] <small>(deceased)</small>

 
−

*[[Curtis Holt (Earth-2)|Curtis Holt]] <small>(deceased)</small>

+

* (Earth-2)| (deceased)

−

*[[Dinah Drake (Earth-2)|Dinah Drake]] <small>(deceased)</small>

+

*Dinah Drake (Earth-2)|Dinah Drake(deceased)

 
+

*{{F|Curtis Holt's Earth-2 doppelgänger|(status unknown)}}

⚫
 
−

*[[Laurel Lance (Earth-2)|Laurel Lance]] <small>(relocated to [[Earth-1]])</small>

+

*Laurel Lance (Earth-2)|Laurel Lance(relocated to [[Earth-1]])

−

*[[Laurel Lance's father]] <small>(deceased)</small>

+

*Laurel Lance's father(deceased)

−

*Laurel Lance's nephew/niece <small>(deceased)</small>

+

*Laurel Lance's <small>()</small>

−

*[[Laurel Lance's sister]] <small>(deceased)</small>

+

*Laurel Lance's sister()

−

*[[Malcolm Merlyn (Earth-2)|Malcolm Merlyn]] <small>(deceased)</small>

+

*Malcolm Merlyn (Earth-2)|Malcolm Merlyn()

−

*[[Moira Queen (Earth-2)|Moira Queen]] <small>(deceased)</small>

+

* (Earth-2)| (deceased)

−

*[[Nick Anastas (Earth-2)|Nick Anastas]] <small>(deceased)</small>

+

* (Earth-2)| (deceased)

−

*[[Oliver Queen (Earth-2)|Oliver Queen]] <small>(deceased)</small>

+

*Oliver Queen (Earth-2)|Oliver Queen(deceased)

 
+

*{{F|page=Robert Queen (Earth-2)|Robert Queen|(status unknown)}}

−

*[[Rene Ramirez (Earth-2)|Rene Ramirez]] <small>(deceased)</small>

 
−

*[[Robert Queen (Earth-2)|Robert Queen]] <small>(deceased)</small>

+

* Queen (Earth-2)| Queen(deceased)

−

*[[Thea Queen (Earth-2)|Thea Queen]] <small>(deceased)</small>

+

* (Earth-2)| (deceased)

 
⚫
−

*[[Tommy Merlyn (Earth-2)|Tommy Merlyn]] <small>(deceased)</small>

 
−
 
⚫
 
−

*[[Carlye's]] <small>(formally)</small>

 
−

*[[Verdant (Earth-2)|Verdant]]

 
 
 
 

==Appearances==

 

==Appearances==

 

===''The Flash''===

 

===''The Flash''===

 

====Season 2====

 

====Season 2====

−

*{{Ep|Enter Zoom|(mentioned)}}

+

*{{Ep|Enter Zoom|}}

 
 
 

===''Arrow''===

 

===''Arrow''===

 

====Season 5====

 

====Season 5====

−

*{{Ep|Who Are You?|(indirectly mentioned)}}

+

*{{Ep|Who Are You?|(indirectly mentioned)}}

 
 
 

====Season 7====

 

====Season 7====

Line 61:
Line 63:
 

[[pl:Starling City (Ziemia-2)]]

 

[[pl:Starling City (Ziemia-2)]]

 

[[Category:Cities and towns]]

 

[[Category:Cities and towns]]

 
+

[[Category:Allusions to the comics]]
---
Revision as of 19:08, 9 November 2019
Starling City was a city located in the United States, prior to Earth-2's destruction via antimatter.
Overview
Businesses
Nightlife
History
In March 2015, the Starling City vigilante known as "the Arrow" was revealed to be Robert Queen.[3]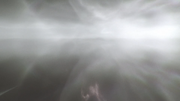 At some point in 2019, Starling City, along with the rest of Earth-2, was destroyed by a wave of antimatter, leaving Laurel Lance as the city's only known survivor and one of three survivors of Earth-2.[2]
Known residents
Former residents
Appearances
The Flash
Season 2
Arrow
Season 5
Season 7
Season 8
Behind the scenes
Although on Earth-1, the city was renamed in 2015 to "Star City" like in the comics, this apparently never happened Earth-2, making it the only known version of the city in the multiverse not to be called Star City.
References
Other versions of Starling City (Earth-2)
To see other versions of this location, click the Earth name below for that Earth's counterpart of Star City.
New multiverse
Earth: Prime
Original multiverse
Earth: 1 • 2 • 16 • 38 • X
Community content is available under
CC-BY-SA
unless otherwise noted.