I like video games, reading comics and watching comic-based TV shows.
ENDGAME SPOILERS: Batman kills Thanos. It's super emotional. Bruce even says to Thanos as he dies, "I have become the Dark Knight Rises". Super super sad. I was also surprised when Buzz Lightyear was killed off in the middle of it. I was also super upset when Endgame was not called "And Beyond", so we would get "Infinity War and Beyond". Just in honour of Buzz, ya know?
I liked that one film, with Ant Man and the Wasp in it, what was it called? Uh...oh, that's right -- the Bee Movie.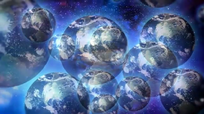 My favorite pages
Written Pages
Community content is available under
CC-BY-SA
unless otherwise noted.